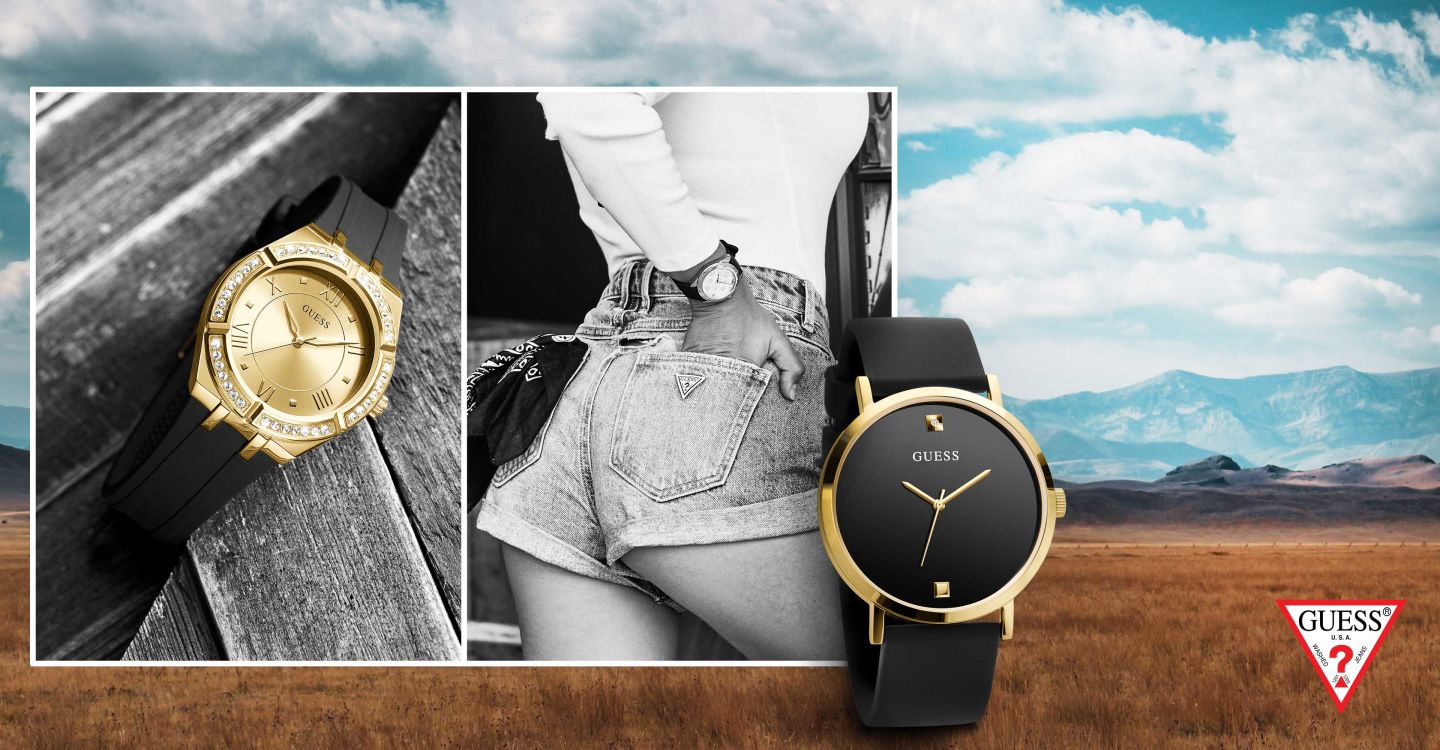 Perfect style, perfect price
under $100
Combining he best in GUESS fashion
with the perfect price for you.
Shop Women
Shop Men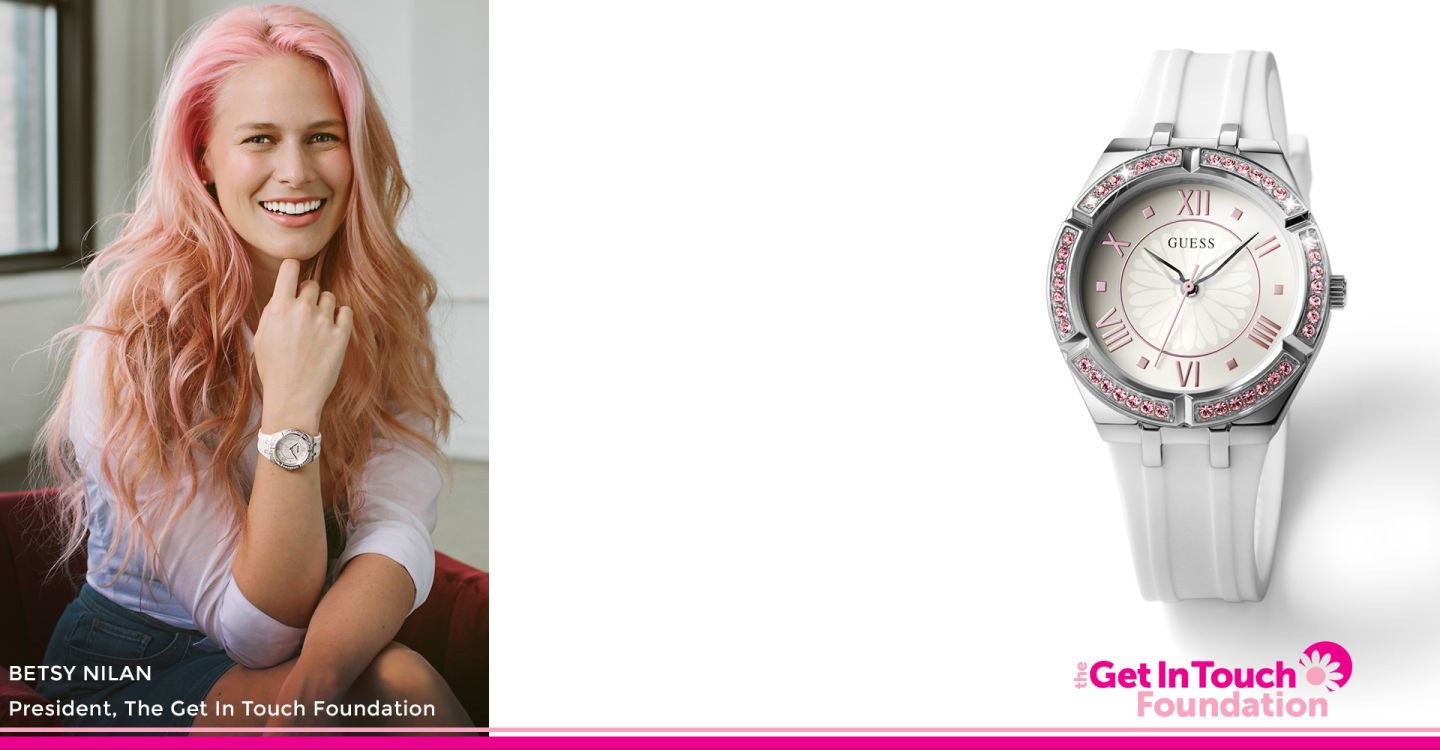 Sparkling Pink is back
in honor of
breast health
awareness
Help us support The Get In Touch Foundation
with this Limited Edition timepiece.
Shop Now
Learn More
Most Wanted
Men's Signature series
This collection is the authority in design with
variations in classic, sporty, & over-stated looks.
Shop The Collection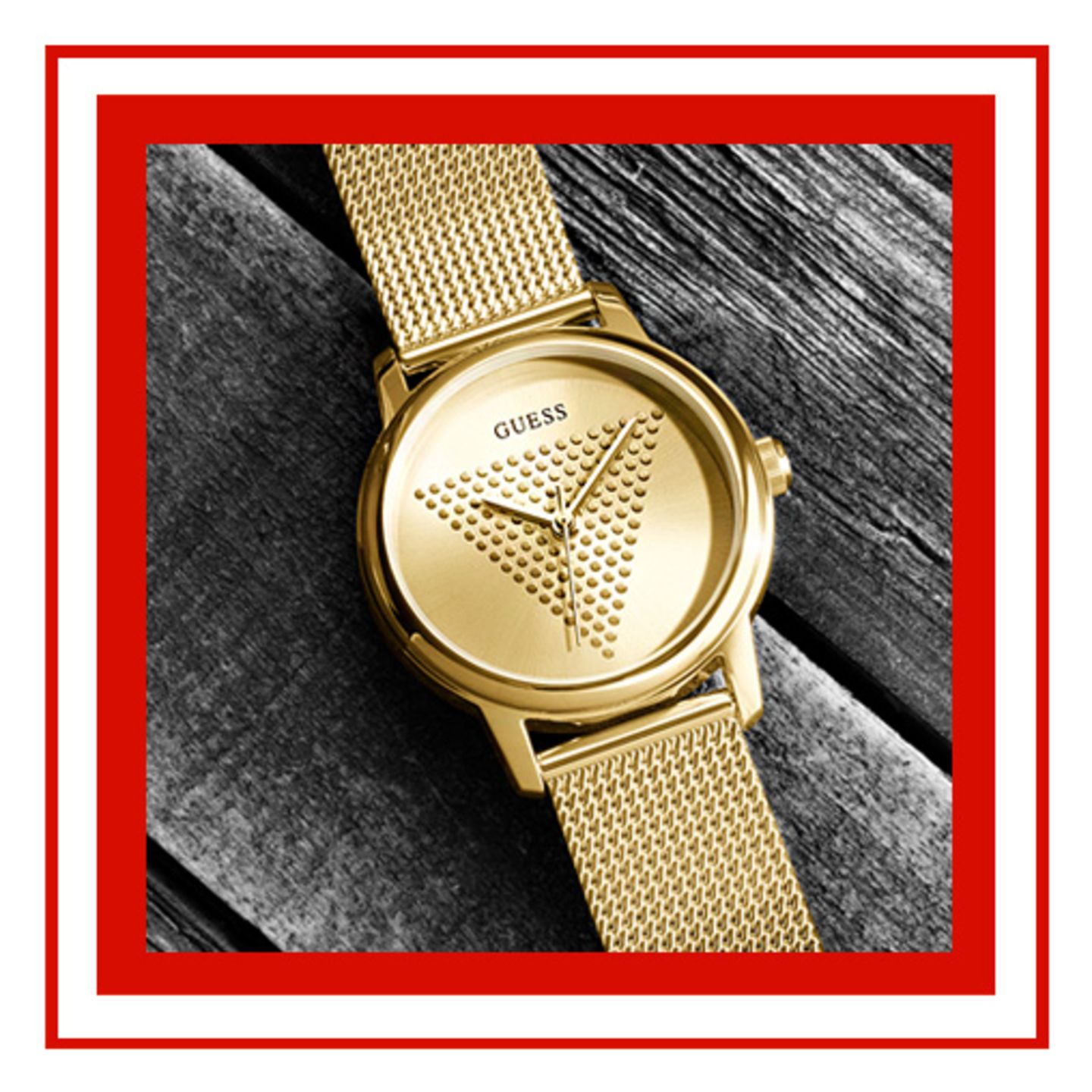 DNA inspired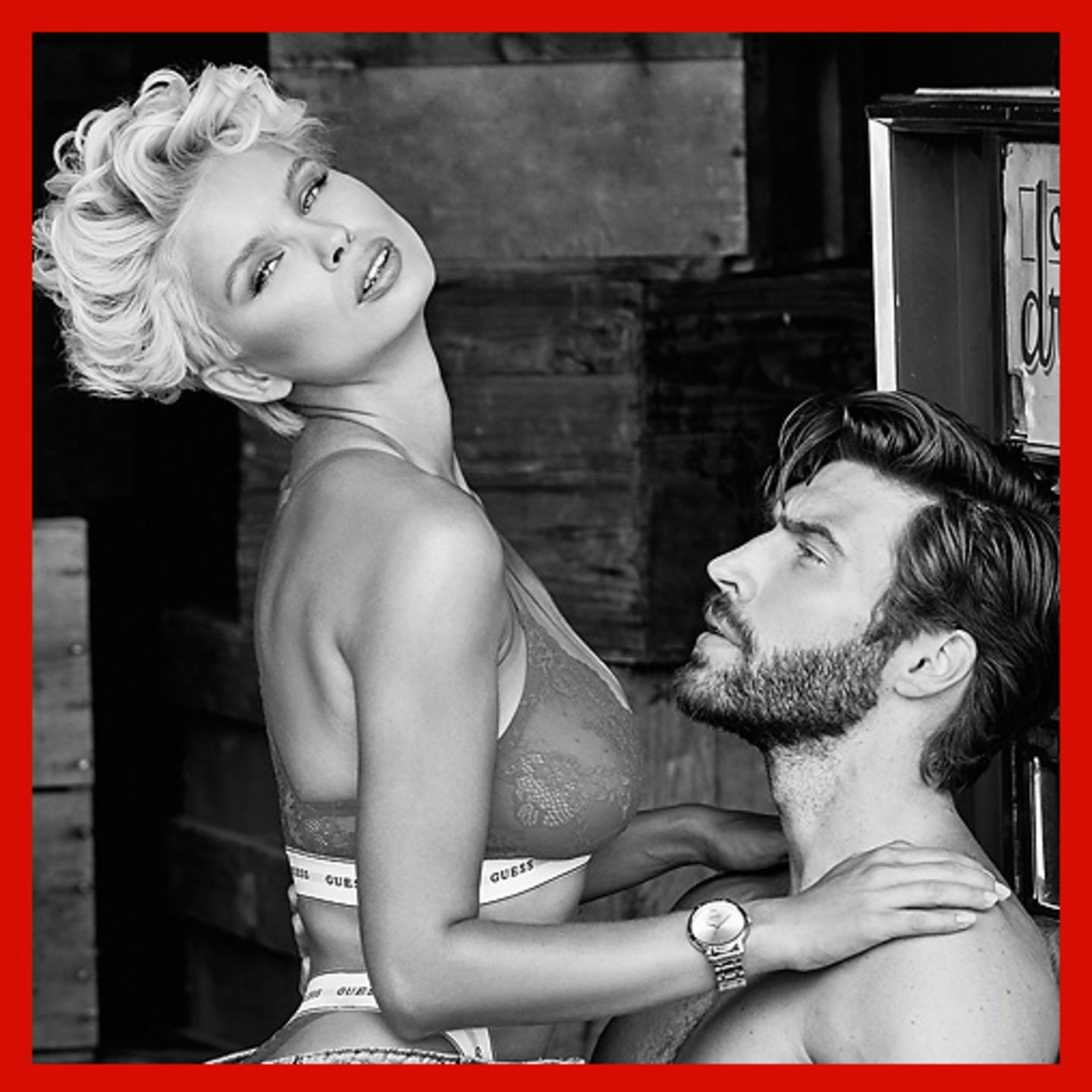 the perfect pair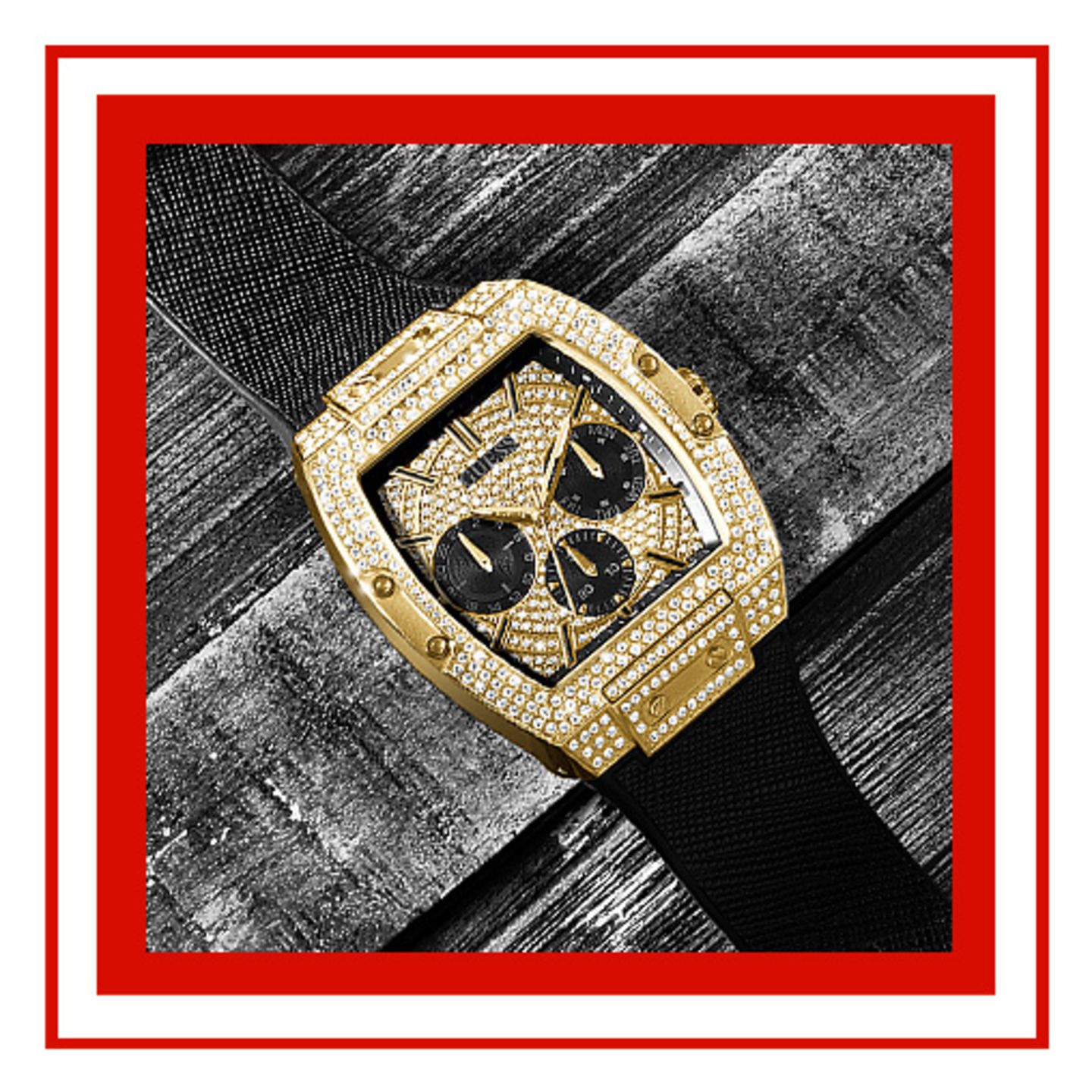 The brightest bling looks for men